Let's Work Together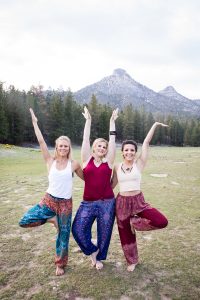 Why work 1-on-1 or in a small group?
I will tailor our sessions together toward your personal goals. When you're in a large group class, your personal goals aren't necessarily taken into account nor are any limitations or strengths. You get to ask questions in the moment and leave with a much clearer vision of your movement practice.
Private and Small Group Sessions: I'm currently accepting two new clients in a one-on-one or small group (5 or less) setting for ongoing private sessions. I can work with you or your group in a studio, a location of your choice, online or in your home. I will provide all necessary props and equipment for any in-person location. This is ideal for those looking for more one-on-one attention and want to work toward specific mobility, strength and flexibility (safe range of motion) goals.
Workshops and Special Events: Perfect if you're looking for a 1-4 hour event for you or a group. The time is tailored to your requests and collaborating on achieving a specified goal.  From fun events like a company yoga class, bachelor/bachelorette parties, yoga & wine classes to more in-depth topics like yoga & strength, I want to work with you!
Email me at hello@meganhable.com to inquire about availability and pricing.